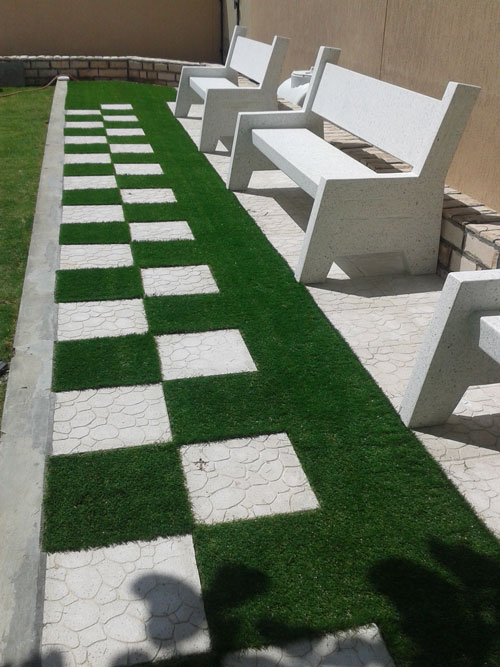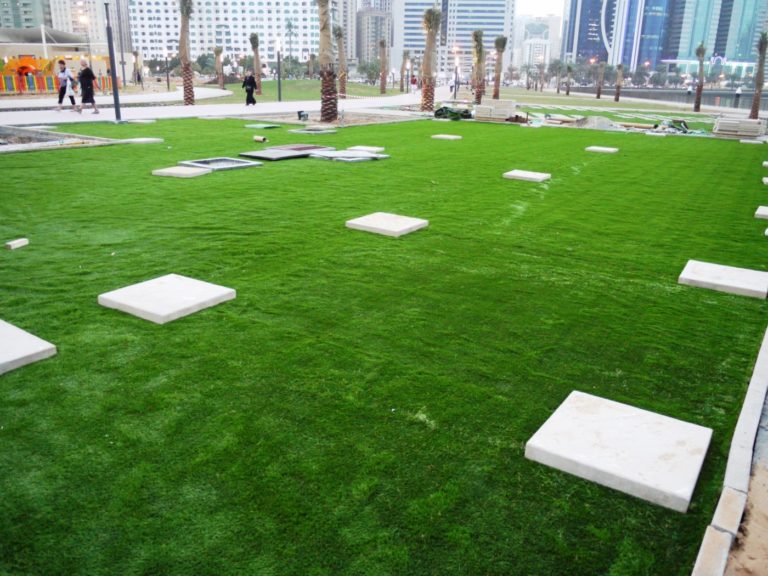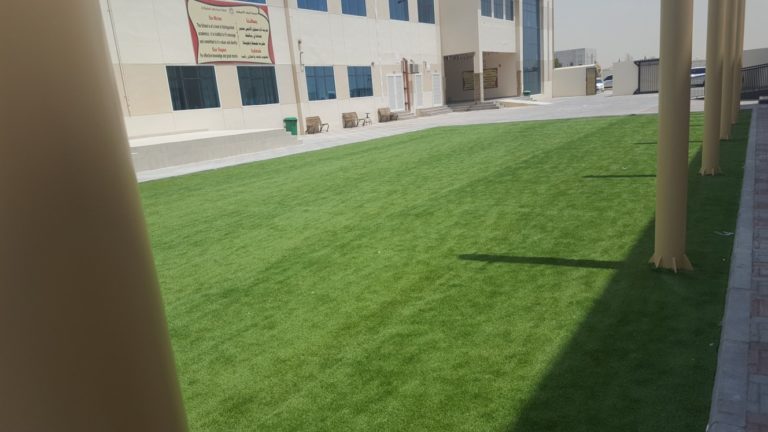 Decorative Synthetic Turf: The success of the R & D studies in the production, natural appearance, and easy use of this product has made it popular in many areas.
The latest technology turfing machines are used for the production of decorative synthetic turf. It is woven with light and dark double-colored monofilament yarns and curly yellow yarns making them look more natural.
With the combination of these three types of yarn and the durable back covering, our landscaping synthetic turfs decorate your garden, balconies, and many other interiors and exterior spaces with their natural appearance for many years.
Usage Areas
Synthetic Turf
Decorative synthetic turf is used for decorative purposes in homes, offices, cafes, restaurants, hotels, shops, shopping malls, and many more indoors and outdoors.
Reform Sports decorative synthetic turf increases the awareness of your space with its comfort, elegance, and visual appeal. Decorative synthetic turfs are as intense and costly maintenance as natural grass. Installation is easy and practical. Decorative synthetic turf which is easy to maintain and clean has a long service life. Decorative synthetic turf makes your spaces look lush and beautiful for four seasons.
Garden Landscape
Roof Landscape
Balcony – Terrace Landscape
Children Playgrounds
Fair and Various Event Areas
Business and Shopping Centres
Pool Edges
Running and Walking Paths
Recreation Areas of Cities
Why Choose
Synthetic Turf?
Water and Money Saving
According to natural grass applications, synthetic turf doesn't require intensive and costly maintenance. Synthetic turf products, which don't require irrigation, save you water waste and costs.

All Weather Conditions
Synthetic turf is suitable for usage in all weather conditions. Synthetic turf, which is resistant to extreme heat and cold, is resistant to UV rays as well.

Durable and Long Lasting
Friction and abrasion-resistant synthetic turf are more durable and long-lasting than natural grass. The life of synthetic turf is about 10 years.
Easy Cleaning and Maintenance
As synthetic turf doesn't require irrigation, mowing, or fertilizing, it is easier to maintain and clean than natural turf applications and maintains the appearance of the first day for years.
The Perfect Solution to Allergy
Synthetic turf is a hypoallergenic product, which doesn't contain insecticide, herbicide, and fertilizer and improves clean air quality
Safe
Synthetic turf provides a safe and healthy environment for both children and pets.